Commercial & Industrial Lighting Systems: Electrical Contractors in Wisconsin
Industrial and commercial lighting systems tend to be more complex than meets the eye. Every property is unique and has its own unique lighting requirements. Decisions regarding equipment, placement of fixtures, brightness, structures, timers, and more all must be considered by the company in terms of utility and expense. The lighting system must also adhere to all laws and regulations.
Trawicki Electric provides the necessary guidance to design and build an efficient and effective lighting system for any commercial or industrial property.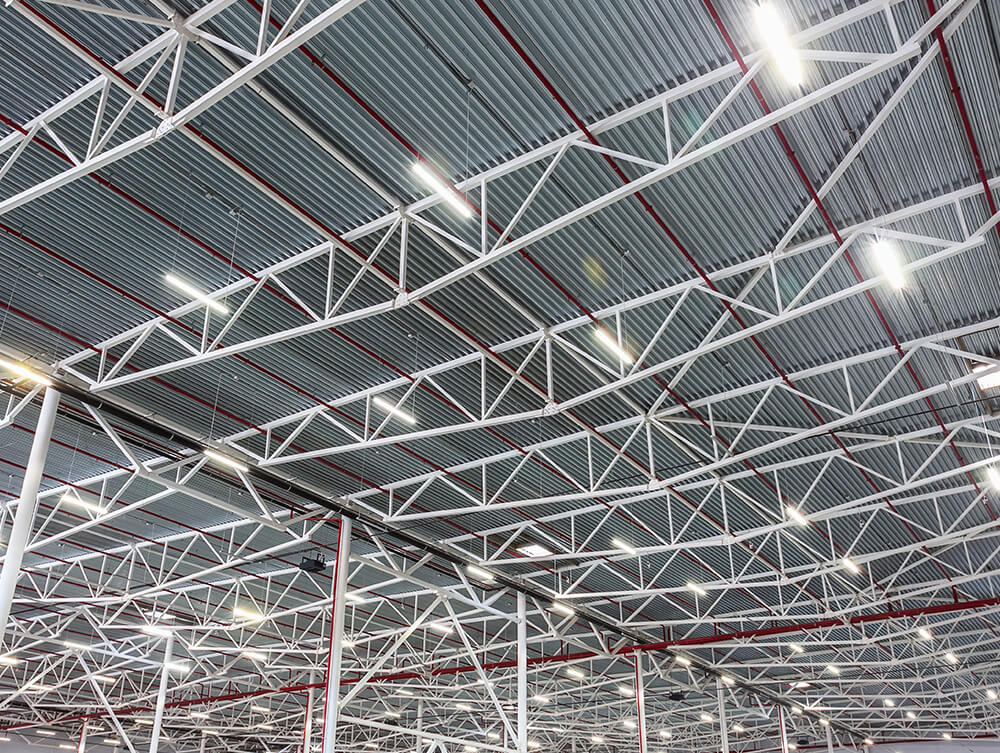 Lighting Design Factors to Consider
Security Lighting
Security is among the highest concerns for commercial and industrial clients in the Milwaukee, Waukesha and Madison areas. Effective lighting design can prevent vandalism and theft (two of the highest risks of loss), improve the quality of security footage if either occurs and aid overnight security guards in surveillance efforts.
If your southeastern Wisconsin business is operational 24/7, or late into the night, effective lighting in the parking lot, around loading docks, and throughout the interior of the building helps maintain a safe and secure environment for the night shift, cleaning crews, and anyone walking to or from their vehicle. As a respected industrial and commercial lighting contractor, Trawicki Electric delivers safe, securing lighting solutions throughout the Milwaukee, Waukesha and Madison areas.
Parking Lot Lighting
Appropriate visibility in the parking lot of a commercial building is a major factor in an effective commercial lighting system. Aside from wanting to implement an effective lighting system to keep employees, customers, drivers, and walkers safe, parking lot lights must adhere to government regulations.
Government Law: All parking lot lights must produce a minimum of four-foot candles of light.
Trawicki Electric can help ensure every light installed in the parking lot meets all legal requirements in Wisconsin. During our design process, we can also recommend which light poles, lights, and fixtures to use.
Commercial and Industrial Lighting Contractors: Exterior Lighting
Exterior lighting is another important piece of any commercial or industrial lighting system. Illuminating the outside of the building and ensuring every access point is effectively lit (without producing glare on security camera lenses) is an essential security measure to monitor any authorized and unauthorized people from approaching or entering the building.
A similar principle applies to lighting along walkways, roads, and other pathways around the property. Effectively lit pathways help ensure they're safe to use and make monitoring them much easier.
Motion-Activated Lighting Systems: Energy-Efficient Security Solution
Motion-activated lights are one of our most common recommendations for businesses in Southeastern Wisconsin metro areas. Motion-sensing lights can be left on 24/7 and are great both inside and outside the building. As an industrial and commercial lighting contractor, Trawicki Electric has experience designing and installing:
Exterior Flood Lights
Maintenance Closets
HVAC Rooms
Restrooms
Offices
Low-Traffic Hallways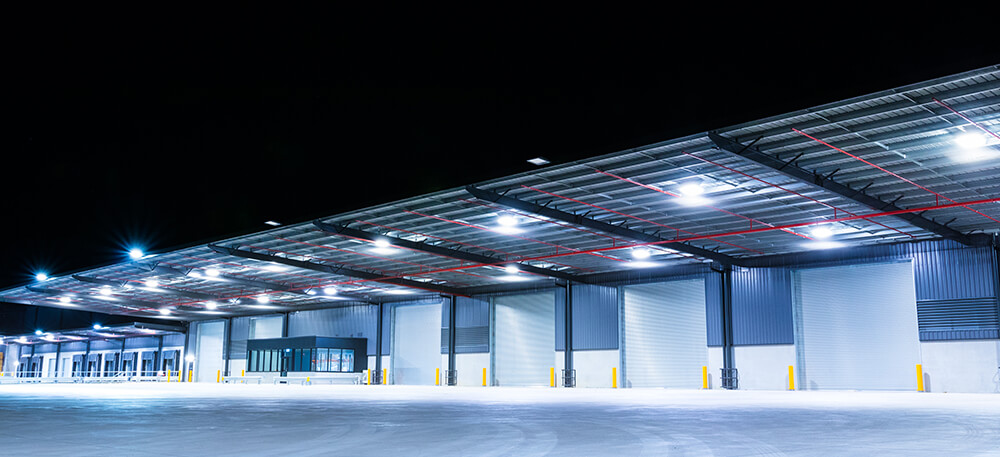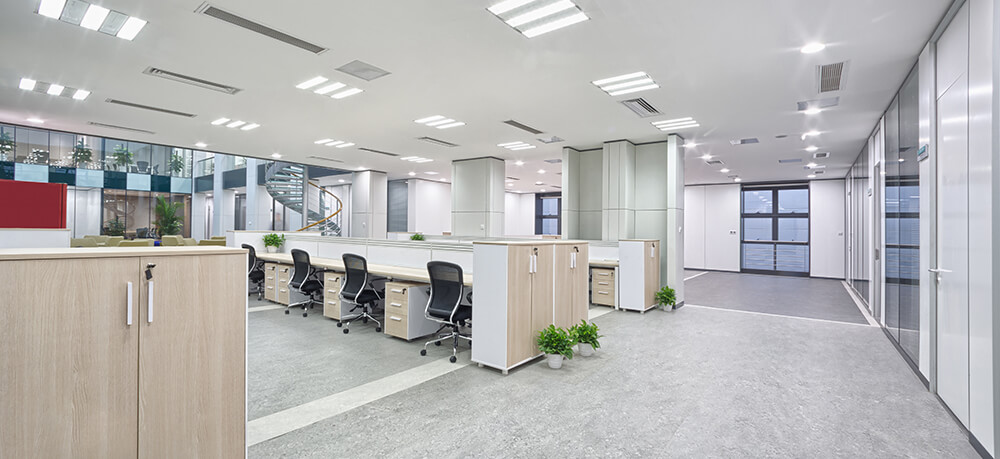 Architectural & Landscape Lighting Systems
Architectural and landscape lighting are popular subcategories of exterior lighting. Architectural lighting systems are purely aesthetic and intended to improve the building's appearance. Landscape lighting can be used to accomplish similar effects but is also used to illuminate sidewalks, signs, and otherwise serve a purpose other than decoration. Architectural and landscape lighting systems excellent investments to improve the appearance of your property.
Trawicki Electric can design an architectural and/or landscape lighting system to meet your unique needs with as much cost-effectiveness as possible.
Trawicki Electric Designs & Builds Custom Lighting Systems in Wisconsin
At Trawicki Electric, our team of electricians and electrical engineers have decades of professional experience. We design, build and recommend lighting systems for commercial and industrial properties at highly competitive rates. Whether your concerns pertain to security, aesthetics, or both, we will provide an exceptional lighting system at the lowest possible rate. We also do landscape and outdoor lighting for residential properties.

Wisconsin Lighting Design Electricians
We proudly serve Southeastern Wisconsin communities, including in:
Milwaukee

Madison

Waukesha

Menomonee Falls

New Berlin

Germantown

Brookfield

Mequon

Wauwatosa

Madison

Sussex

And more...
...for a free quote & more information about lighting design around your commercial/industrial property.