Commercial & Industrial Electrical Maintenance Contractor
If you run a business, you know keeping the power on, equipment running, and employees working is the difference between being profitable or going out of business. The vast majority of businesses cannot afford to have a prolonged power outage or electrical system problems. Trawicki Electric can help keep your business powered and profitable.
Southeast Wisconsin Maintenance Electricians
If there's a problem with your business's electrical system, Trawicki Electric can fix it. Our team of electricians and electrical engineers has decades of field experience. We've seen and handled everything, and are confident we'll be able to repair any electrical issues you're having - and prevent issues in the foreseeable future.
Preventative maintenance from Trawicki will always come at the lowest possible rate to help ensure it remains less expensive than repairing your electrical system after it fails. Our goal as electrical maintenance contractors is to keep your business running and profitable.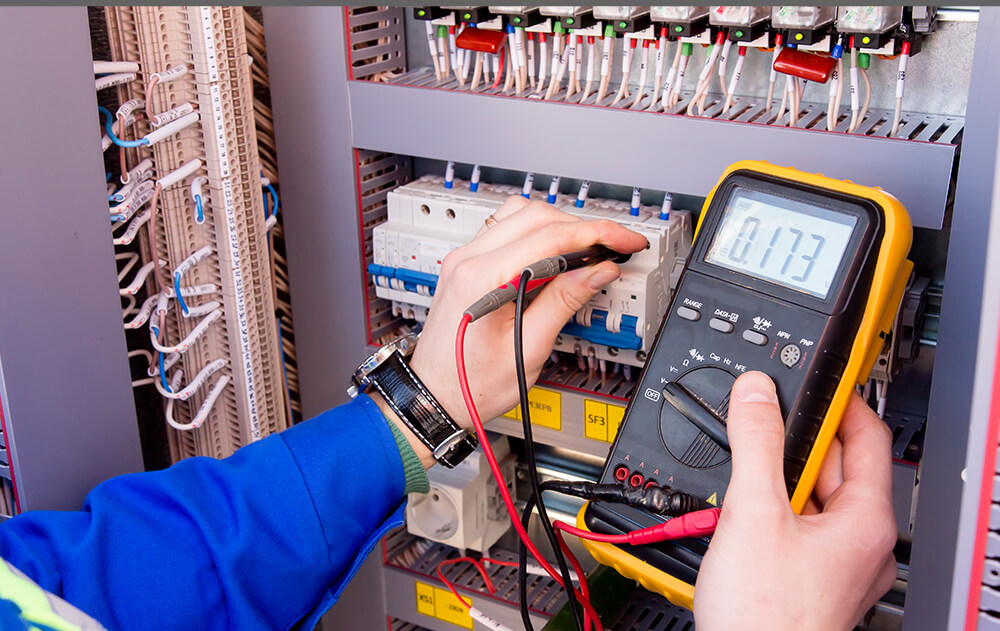 Maintain Equipment & Reduce Operating Costs
Properly maintaining electrical equipment with routine maintenance will almost always improve its efficiency, saving you money on energy consumption and preventing expensive equipment failure too.
Trawicki Electric can provide electrical maintenance to a long list of systems and equipment including, but not limited to:
Security Systems (motion sensors, alarms, security lighting, etc.)
Motor Controls (switches, controllers, etc.)
Arc Fault Circuit Breakers & Ground Fault Circuit Breakers
Power Supply
Equipment Wiring & Rewiring
General Troubleshooting & Repair
Emergency Electrical Service for Commercial & Industrial Property
If the power goes out inside your business and you can't get it back on, it's an emergency. If you ever have a power outage without a backup generator, contact Trawicki Electric and we will get the power back on as soon as possible. We can also recommend and install a new backup generator that's ideal for your property and business.


...for commercial/industrial electrical maintenance services.