HVAC Electrical Wiring for Commercial & Industrial Units
Heating & Cooling Electrician in Madison, Milwaukee, & Waukesha
HVAC units are a critical component of any commercial or industrial building. Broken, malfunctioning and unreliable units can affect your tenants' business, your own employees' productivity, and, in extreme cases, create an unsafe work environment.
Commercial & Industrial HVAC Electrical Contractors
Heating and cooling units found on large commercial and industrial buildings are more complex than the ones on most residential properties. They require a lot more power to run, wiring generally needs to be done on separate circuits, and there are many components that need to work in tandem. Without a qualified commercial/industrial electrician to work on your HVAC unit(s), chances are you run into more expensive problems.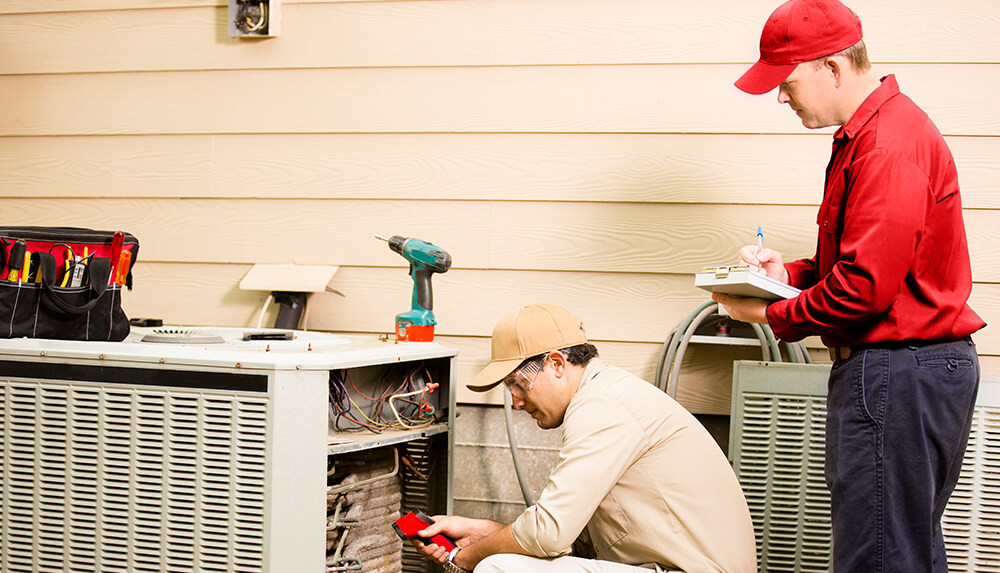 Commercial & Industrial HVAC Electrical Systems
Commercial and industrial buildings are larger and contain more activity than residential properties, so their HVAC systems are subject to more work. Whenever a system is subject to more work over an extended period of time, there's a higher chance of something malfunctioning or breaking down.
Within a commercial/industrial HVAC system, there are 4 main components where problems are most likely to arise:
Air Conditioning
Central Air System
Thermostats
Heating Element (Furnace)
Trawicki Electric won't be able to fix all the potential issues, but we can provide recommendations or refer you to qualified professionals who can.
HVAC Electrician: Heating & Cooling Wiring Services from Madison to Milwaukee
Whether you own a free-standing restaurant, small strip mall, or entire shopping mall, Trawicki Electric can provide the necessary wiring and rewiring to get your HVAC system up and running again.
At Trawicki Electric, our team of electricians and electrical engineers have decades of experience between them. We are the experienced professionals you can trust with your commercial wiring needs. Exceptional HVAC electrical service, delivered on time, at the lowest possible rate.


Wisconsin HVAC Wiring Electricians
...for an HVAC wiring quote and more info about HVAC wiring services.